Now Showing at 23 Sandy: EcoEditions
On view through December 28, 2013



23 Sandy Gallery is pleased to present EcoEditions, an international juried exhibition of contemporary artist books focusing on the environment. EcoEditions hopes to prove that books really can save the world. Artist books raise consciousness, create awareness and change thinking. We invited book artists to use their powers as stewards of the earth to report on the state of our environment, ecology, sustainability, pollution, climate, recycling and our planet in general.

This exhibition showcases 42 unique and limited edition artist books, sculptural bookworks and more from 38 artists from around the world, including China, Australia, the UK and Canada.

Click here to see a full online catalog for EcoEditions.


Above image credits, left to right: © Mary-Ellen Campbell, Abigail Schultz and Guylaine Couture



New Artist Spotlight: James Allen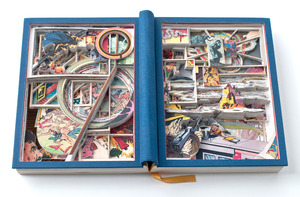 Ever encounter a book excavation? Well, wait until you see these amazing works! 23 Sandy is pleased to share a new artist to the gallery, James Allen. This remarkable young artist recently moved to Portland and brought in some of the most intriguing and popular works we've ever had in the gallery. His work draws ooohs and aaahs and curious questions from nearly everyone—young and old—who visits the gallery.

A "book excavation" is a sculptural work of art made by transforming various types of old books using precise cuts with a scalpel or knife, carving pages one by one until an astonishing new composition reveals itself. This almost surgical focus of dissecting books results in a wholly new object infused with a graphical history that evolves as the artist exposes ... continue reading this article on James Allen here.




Please Join us for an Artists Reception

Mark your calendar for an artists reception for EcoEditions on Saturday, December 7, 2013 from 6:00-8:00 p.m. Several artists will be in attendance, including Fiona Dempster, who will be here all the way from Australia and Abigail Schultz from Hawaii!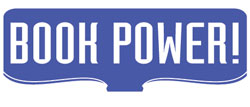 Call for Entries
23 Sandy Gallery and the University of Puget Sound invite artists to participate in Book Power Redux, a juried exhibition of book art focusing on social and political issues. Artist books can be a powerful medium for social change and activism. For this show we have a strong interest in some of the most vital issues of our day: race, diversity, equality, justice, bullying, poverty, civil rights and more. Submissions deadline: March 14, 2014

A full prospectus for Book Power Redux can be found here.
Gallery Hours and Location
23 Sandy Gallery is open Thursday, Friday and Saturday, Noon to 6:00 p.m. We are also very generous with appointments outside of gallery hours. Please contact Laura to schedule a visit.
We are located at 623 NE 23rd Avenue, just three doors north of Sandy Boulevard in Central Eastside Portland. View a map here.
23 Sandy Gallery
www.23sandy.com • 503-927-4409
In This Issue
Now Showing:
EcoEditions

New Artist Spotlight:
James Allen

Artists Reception: December 7th

Call for Entries:
Book Power Redux


About 23 Sandy
Welcome to 23 Sandy Gallery's monthly email newsletter announcing upcoming exhibitions and events.

Owned by Laura Russell, 23 Sandy Gallery presents contemporary book and paper arts. Find out more on our web site at www.23sandy.com.


This Newsletter is Also Online
If you subscribe to the text version or have trouble viewing the images on this email, click here to see the current 23 Sandy newsletter at any time.
Stay in Touch with 23 Sandy Online
Stay in touch with gallery news and events on Facebook and the 23 Sandy Blog.