A Celebration of Food and Book Art
May 10 - June 15, 2013



23 Sandy Gallery hosts two juried exhibitions each year. These are the gallery's two BIG events of the year and are always a huge draw for gallery visitors, both in person and online. As the gallery celebrates its six-year anniversary we are very exciting to present our first juried show of the year, FEAST!

Click here to view the full online catalog for FEAST!

The book arts offer a banquet of materials, mediums and structures. Food offers a smorgasbord of ideas for the artist. Mix up generous servings of food and art and you have a sumptuous feast called book arts. This show features 46 unique and limited edition
food-related
artist books and broadsides by 43 artists. Food can play many roles in the book arts: cook books, memories of food and family, books about food issues such as hunger, sustainability or tales of the locavore. Go forth and feast on this big wide world of food inspiration.

Mark your calendar to join us for an artists reception for FEAST! Friday, May 10, 2013 from 6:00-8:00 p.m.

Above image credits: Left to Right © Sandra Winkworth, Julie Shaw Lutts, Diane Jacobs.
Curated Collection of the Month:
Fun & Games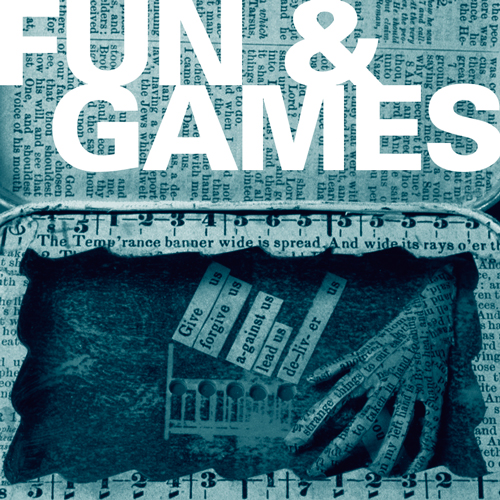 Who doesn't love the games of childhood! Anyone for a little Rock Paper Scissors? How about some building blocks, baseball or hand shadow games. This month's curated collection features artist books based on a puzzle, a game, or involving some interactive element. Or, perhaps the structure of the book is a toy or the book is about a game or a toy. The field is wide open. Step back in time and come join the fun!

Check out our Fun & Games curated collection here.

Ideation Cards Now In Stock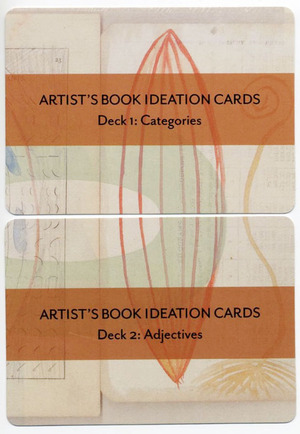 You've probably already heard of Barb Tetenbaum and Julie Chen's fantastic Ideation Cards. This inspiring deck of imaginative book arts prompts can now be purchased here at 23 Sandy, both in the gallery and online.

Barb and Julie tell us "The Artist's Book Ideation Cards deck was designed as an aid to the book artist, to jump start a new project or inform one in progress. There are two decks in the set: Category Cards containing approximately eight cards in each of the seven categories (text, image, structure, paper, layout, technique and color) and 54 Adjective Cards of which three are 'wild cards.' Choosing a card randomly from each of the seven categories and five cards from the adjectives offers an unexpected recipe for a book art project."

Click here to order your Ideation Cards today!



Sign up now for your FOBA "C" Session: Critique, Collaboration and Commerce for Book Artists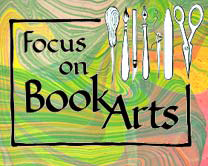 Are you attending the Focus on the Book Arts (FOBA) Conference next month in Portland? This amazing event something like summer camp for book artists. This year I am pleased to be involved in the conference in a new way: THE "C" SESSIONS – Critique, Collaboration and Commerce for the Book Artist. My good friend Alicia Bailey and I are teaming up to offer a lecture plus private one-on-one critiques and consultations for book artists.
Read my recent blog post about FOBA and the "C" Sessions here.






A New Source for Portland Art Information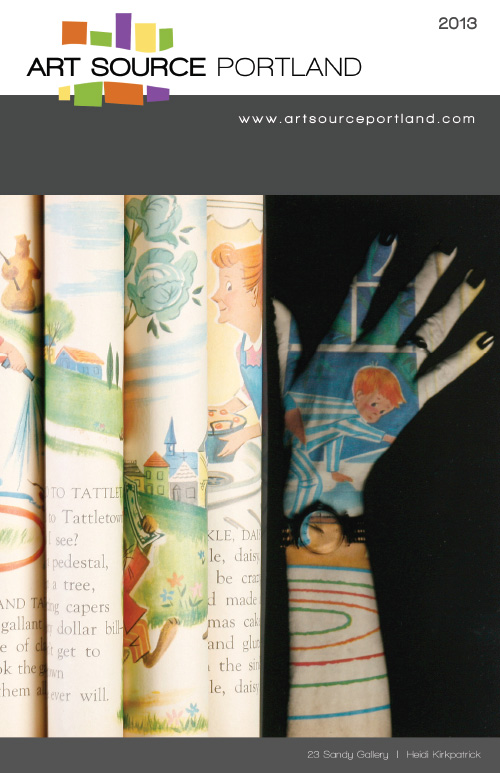 Have you noticed 23 Sandy artist Heidi Kirkpatrick's gorgeous work floating around Portland? 23 Sandy is thrilled that Heidi is the featured cover artist for this year's Art Source Portland guidebook. This handy, colorful publication is a hot new source for art events and galleries. And, for more expedient information, visit the Art Source Portland blog. The blog is updated weekly with events, openings, receptions and now even workshop listings. Check out the Art Source Portland web site here.

And, see more of Heidi Kirkpatrick's terrific work here.
Gallery Hours and Location
23 Sandy Gallery is open Thursday, Friday and Saturday, Noon to 6:00 p.m. We are also very generous with appointments outside of gallery hours. Please contact Laura to schedule a visit.
23 Sandy Gallery is located at 623 NE 23rd Avenue, just three doors north of Sandy Boulevard in Central Eastside Portland. View a map here.
23 Sandy Gallery
www.23sandy.com • 503-927-4409
In This Issue
FEAST! Celebrating Food and Book Art

Curated Collection: Fun & Games

Ideation Cards Now in Stock

The FOBA "C" Sessions

Art Source Portland
About 23 Sandy
Welcome to 23 Sandy Gallery's monthly email newsletter announcing upcoming exhibitions and events.

Owned by Laura Russell, 23 Sandy Gallery presents contemporary book and paper arts. Find out more on our web site at www.23sandy.com.
This Newsletter is Also Online
If you subscribe to the text version or have trouble viewing the images on this email, click here to see the current 23 Sandy newsletter at any time.
Stay in Touch with 23 Sandy Online
Stay in touch with gallery news and events on Facebook and the 23 Sandy Blog.